I have a hard time imagining the elevator pitch for Neo Yokio, an animated series on Netflix about a pink-haired "magistocrat" named Kaz Kaan, who jets around a futuristic city analogous to New York on the back of his robot butler trying to boost his social reputation and win back his old girlfriend, while slaying demons on the side. And what if I told you that all of this outlandishness was really window dressing for a series of mediations on fashion and consumerism?
Neo Yokio is a strange cultural object. At first glance, the series looks like a distant cousin of the anime I remember from my childhood, shows like Dragonball Z and Sailor Moon, but packed beneath this childish shell are more references to fashion brands than a September issue of Vogue. Created by Ezra Koenig (the lead singer of the indie rock band Vampire Weekend), and voiced by a host of talented actors—Jaden Smith, Jude Law, and Susan Surandon, among others—it is a television show less interested in the mechanics of plot, or the rising and fall of dramatic arches, and more concerned with simultaneously celebrating and satirizing the social folly of its characters.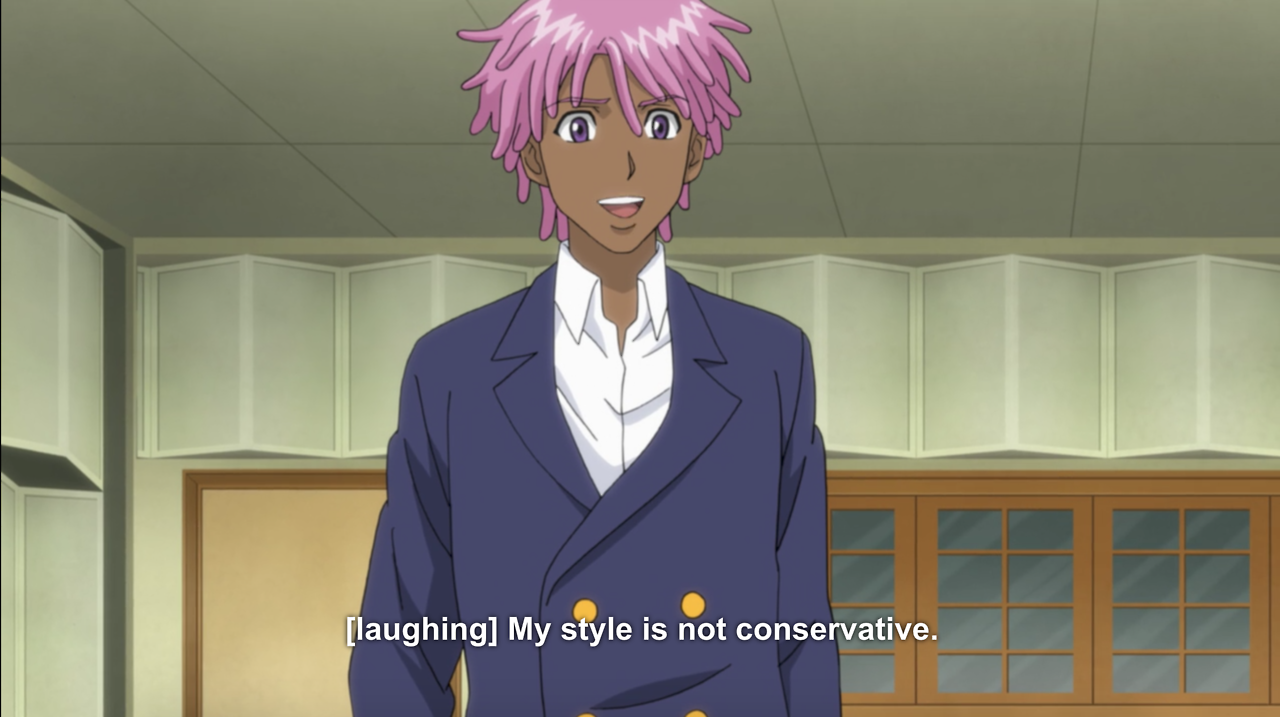 The series opens with Kaz (voiced by Smith) wallowing in self-pity because his girlfriend has left him "for a finance job in San Francisco." He visits Bergdorf's to try to shop away some of his grief, where he runs into his arch-nemesis, Archangelo, a golden-haired dandy who's name is just above Kaz's in the bachelor rankings posted in Times Square. In a later episode set in the Hamptons, Archangelo mocks Kaz for having a pet panda, which is so passé—Archangelo is on "cheetah-wave." Criticized by an avant-garde-looking music professor for dressing too conservatively, Kaz insists, "But this is Ralph, though!"
When Kaz's demon-slaying services are requested by the family of an old classmate and love interest turned fashion blogger, Helena St. Tessaro, he discovers that the demon in question has actually possessed the custom Chanel suit she'd received during fashion week. After her exorcism, however, Helena disavows her old, materialistic lifestyle, and urges Kaz to do the same—this is the central tension of the series—her newfound acesticism and his reluctance to give up the stuff he loves. In Neo Yokio the fight is not really between good and evil, demon and demon-slayer (though there is one hilarious battle at the Met gala between Kaz and Damien Hirst's diamond-encrusted skull), but rather, between the conflicting temptations and demands of late capitalism.
Kaz isn't interested in enriching his family through the demon-slaying business, or even duking it out with Archangelo for the title of Neo Yokio's most eligible bachelor. He just wants to hang out with his friends, Lexy and Gottlieb, drinking Caprese martinis and eating squid ink fettuccine, "the most melancholy pasta." But as the show reaches it's conclusion, the city that seemed so enchanting at first appears increasingly divided into super-towers and slums, rooftop tennis courts and mazes of housing projects. No matter how much he shops, or how elegant he looks, Kaz can't escape Helena's newfound clarity about their complicity within the power structure of the city: "There's a darkness in Neo Yokio," Helena tells Kaz, "and it's not the demons."